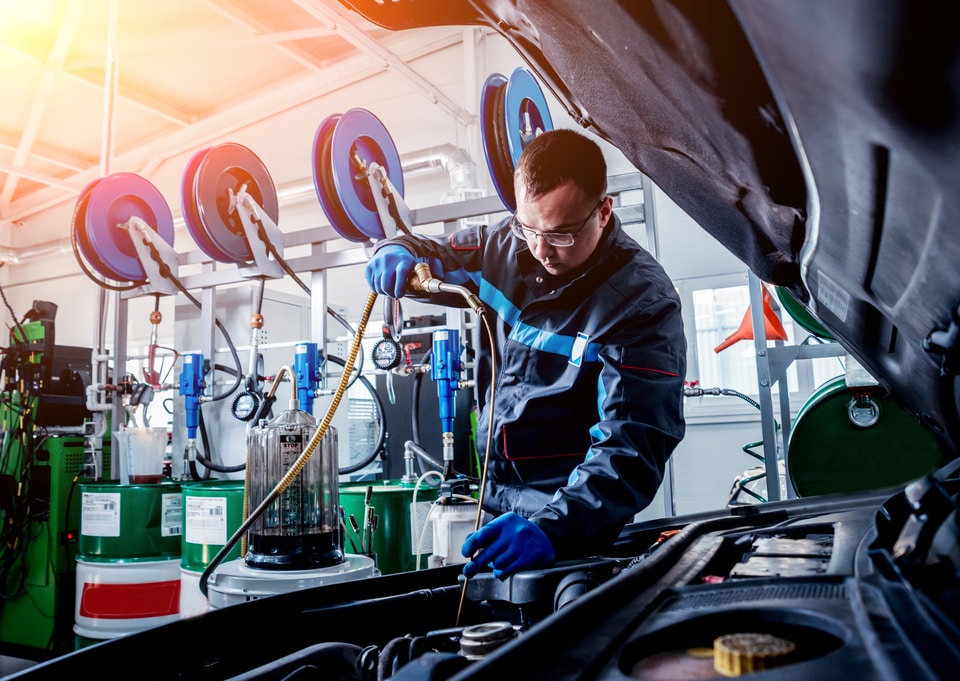 Schedule Your Next Oil Change At Our Parsippany Service Center
Oil and filter changes are one of the most important routine maintenance services your Rolls-Royce vehicle will need. Not only does the oil in your car's engine lubricate all of the moving pieces, but it also cleans the parts from any debris and cools the engine as it is pushed through. Over time, the oil will begin to disintegrate, causing it to become sludgy or too thin. When this happens, your Rolls-Royce should alert you that an oil change is necessary. If you don't change the oil when needed, your engine will eventually suffer from more extensive damage, which is both costly and time-consuming.
Schedule Service
* Indicates a required field
What Happens During an Oil Change?
When you schedule your Rolls-Royce car or SUV for an oil change, our expert technicians will first drain the old oil and remove the dirty filter. Once out, a new filter is set in place, and brand-new oil is inputted. We'll then make sure that everything is looking good and the oil change is complete.
When Should I Have the Oil Changed?
While every vehicle is different, most modern cars and SUVs have a suggested timeline of 7,500 to 10,000 miles, or about once a year. You may want to have your car's oil changed earlier if you tend to drive around the backroads of Morris County, in stop-and-go traffic in Bergen County, or on short trips around Middlesex County. If the oil change warning lights up on your dash, please don't ignore it.
Where Can I Get My Rolls-Royce Car's Oil Changed?
Here at Paul Miller Rolls-Royce, we offer every New Jersey or New York driver with excellent car service. Use our online service scheduling tool to find the perfect date and time, or contact our Paul Miller Rolls-Royce team to talk with them directly. We'd love to help you keep your Rolls-Royce running strong.