Learn More About Rolls-Royce Motor Cars Paramus
Rolls-Royce Motor Cars Paramus has been around New Jersey since 1991 when we were added to the Paul Miller Auto Group family. Since then, a lot has changed, but one thing has remained the same: our commitment to our NJ and New York drivers to provide the best collection of Rolls-Royce vehicles we can. We encourage every Bergen County, Middlesex County, or Morris County area driver to take a closer look at what Rolls-Royce Motor Cars Paramus has to offer.

Experience the Paul Miller Difference at Rolls-Royce Motor Cars Paramus
We understand that adding a Rolls-Royce car or SUV to your collection is a big decision, and we want to make your purchasing experience as excellent and exciting as possible. That's why we strive to honor our Paul Miller Difference policies.
What's the Paul Miller Difference?
It means total transparency.
It means respect for your opinion and time.
It means an automobile dealer whose sole mission is to get you into the vehicle that's right for you at the perfect price.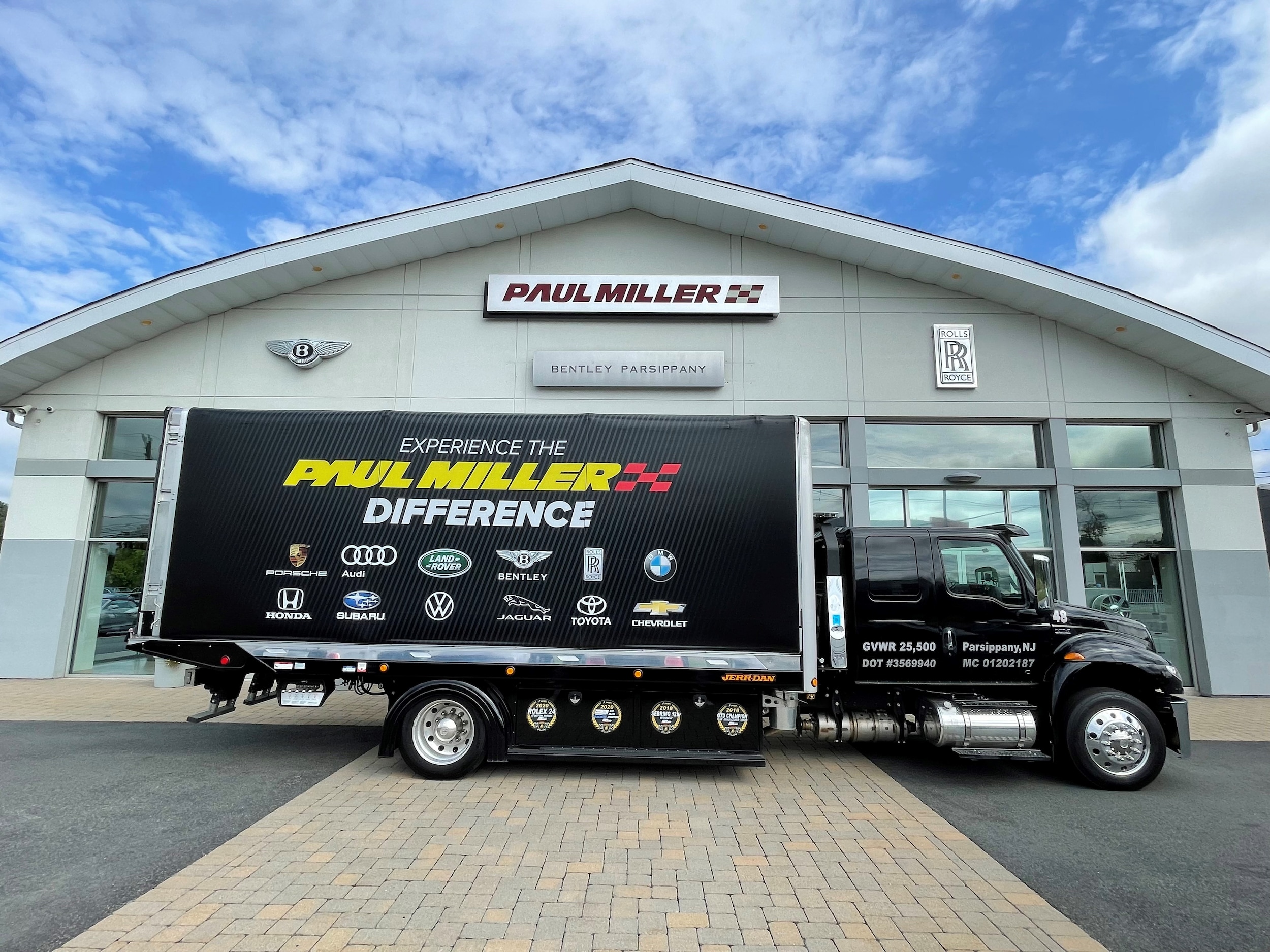 Find the Rolls-Royce Vehicle of Your Dreams
We've been selling Rolls-Royce cars and SUVs for many years and continue to offer NJ area drivers a wide collection of the latest Rolls-Royce models on the market. From the gorgeous Rolls-Royce Cullinan to the impressive Rolls-Royce Phantom, we have every type of new Rolls-Royce vehicle available. If you'd prefer to customize your Rolls-Royce, our team can also help you configure exactly what you're looking for.
Ways the Paul Miller Difference Can Help You
Here at Rolls-Royce Motor Cars Paramus, we offer Bergen County, Middlesex County, and beyond drivers a wide array of tools and services to assist you with your vehicle needs. Every department and team follows our Paul Miller Difference guidelines and works together to complete your vehicle goals. Here are a few ways our Rolls-Royce dealership can help you.