Rolls-Royce Motor Cars       (877) 671-3039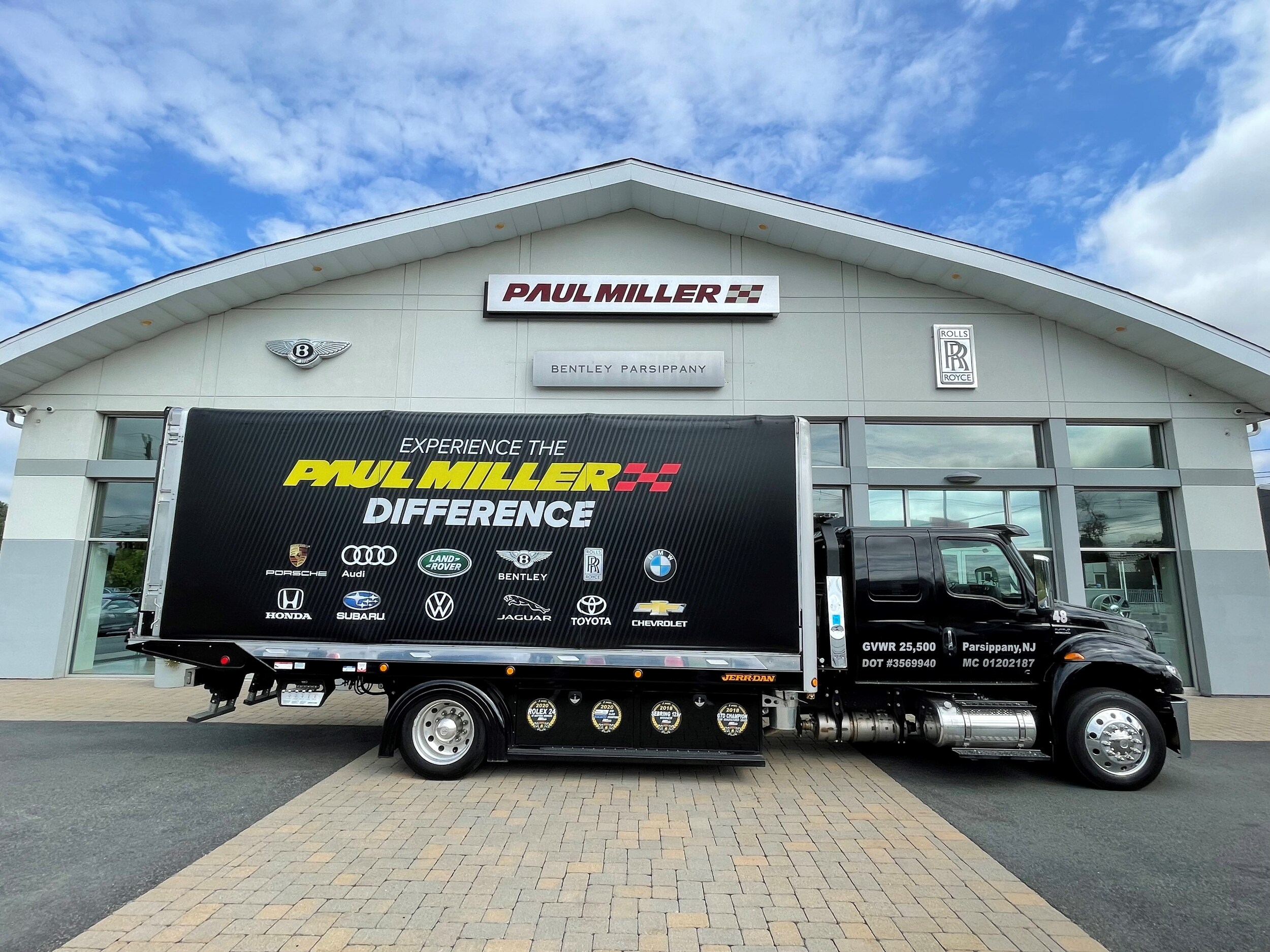 Explore The Many Emergency Repairs Covered By The Rolls-Royce Assistance Package
 Every drive in your Rolls-Royce should be effortless, relaxing, and pleasurable. Unfortunately, accidents do happen, but with the Rolls-Royce Assistance package, you can have the peace of mind you deserve. The Rolls-Royce Assistance package comes with every new Rolls-Royce vehicle and covers multiple emergency maintenance and repair issues for up to four years. All you need to do is contact the Parsippany service center, and our team of trained technicians will assist you with whatever you need.
Battery Jump Start
If your car doesn't start, we'll send one of our technicians to jump-start your vehicle for you. If it still isn't starting, then we have our Emergency Towing guidelines in place to get your Rolls-Royce back to our service center, where our team will replace your battery.
Emergency Fuel Delivery
Have you run out of gas? Our Rolls-Royce 24-hour Roadside Assistance program is here to help. We'll bring enough fuel to get you to the nearest gas station as a complimentary service.
Flat Tire Service
If you end up being the unfortunate receiver of a flat tire, contact us and we'll come help. We'll bring you to the closest Rolls-Royce service center, repair or replace the tire, and install it for you.
Lockout Service
If you've locked your key in your Rolls-Royce, please don't attempt to open the door without a key. This could result in damage to your vehicle. Our team will help you get your spare key, or we'll tow your car to the nearest Rolls-Royce dealership.
Replacement Keys
Have you lost or broken your key? Replacement keys can be obtained through our Rolls-Royce dealership. Contact our service center, and within 48-hours, you'll have a new key in hand.
Extrication/Winch Service
If you find yourself stuck in the mud, sand, snow, or a ditch, don't worry. Our nearest Rolls-Royce service center will come and extricate you with the right equipment, so as not to further damage your vehicle. We can then tow it to the Rolls-Royce service center and determine what type of repairs will be required.
Trip Interruption
If you're traveling more than 100 miles from your residence and your Rolls-Royce experiences a warrantable mechanical failure, you may be eligible for reimbursement of trip interruption expenses. Your Rolls-Royce vehicle must not be capable of being driven without causing more damage and cannot be repaired the same day. Reimbursement for trip interruption coverage includes:
Alternate transportation
Lodging
Car rental
Meals
Many services are covered under the Rolls-Royce Roadside Assistance Program, while some are covered up to a point. We recommend reviewing each benefit to discover every detail.
Contact Our Service Center With Any Questions
If you're interested in learning more about what is included in our Rolls-Royce Roadside Assistance Program, we suggest visiting our Service Center, serving Bergen County, Middlesex County, Morris County, and beyond. We not only have a team of experts who are more than happy to discuss what the Roadside Assistance Program includes, but we also have a wide array of brand-new and pre-owned Rolls-Royce vehicles from which you can choose. Drive around New Jersey or
New York
in a stunning Rolls-Royce vehicle, knowing that if anything unexpected occurs, you'll be well taken care of with the four-year, 24/7 Rolls-Royce Roadside Assistance Program.
Hours
Monday

9:00 AM - 7:00 PM

Tuesday

9:00 AM - 7:00 PM

Wednesday

9:00 AM - 7:00 PM

Thursday

9:00 AM - 7:00 PM

Friday

9:00 AM - 6:00 PM

Saturday

9:00 AM - 5:00 PM

Sunday

Closed
Make an Inquiry