New Rolls-Royce Ghost vs. New Rolls-Royce Phantom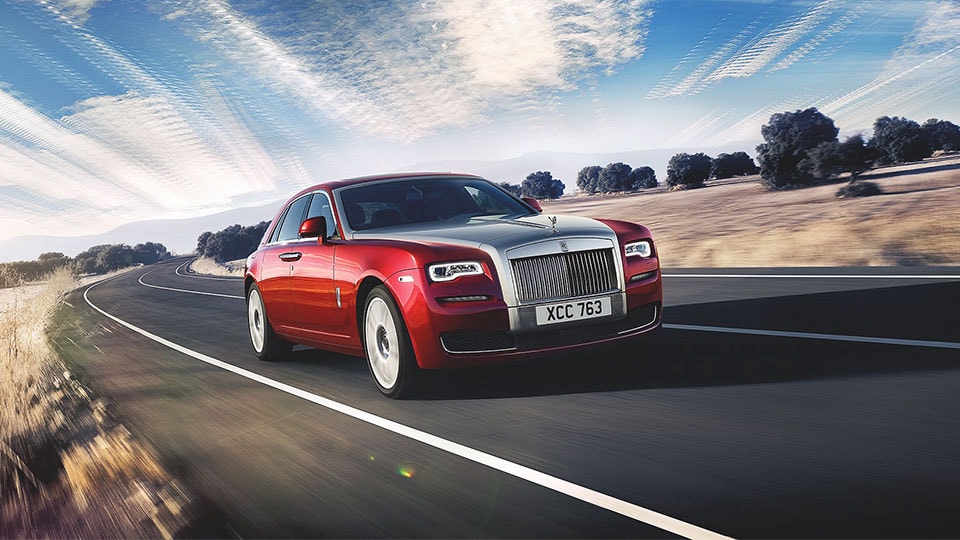 2020 Rolls-Royce Ghost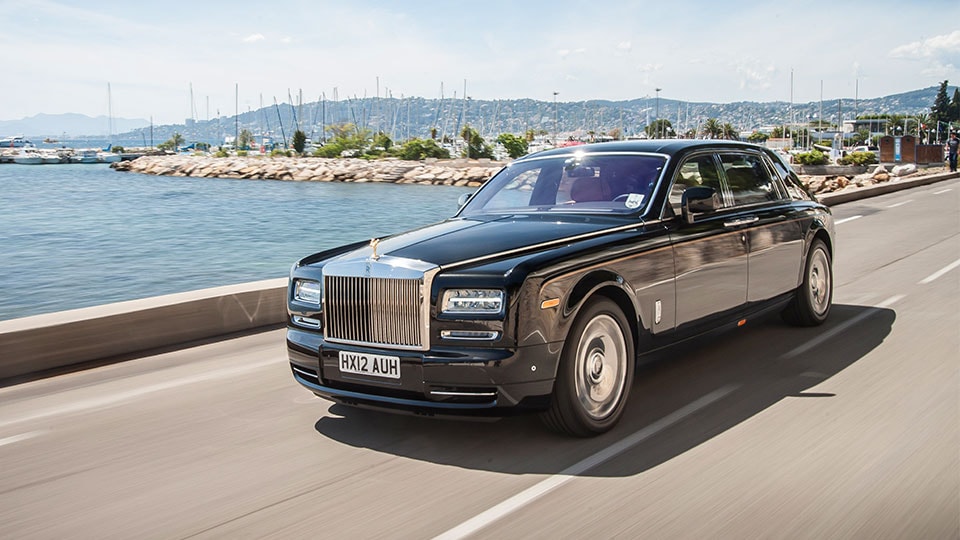 2020 Rolls-Royce Phantom
Compare The Rolls-Royce Phantom And Rolls-Royce Ghost
There's no denying that owning a Rolls-Royce comes with an air of sophistication, every luxury you could desire, and the performance that you crave. Knowing that you want a Rolls-Royce car is easy, determining which one is difficult, especially when both the Rolls-Royce Phantom and Rolls-Royce Ghost are calling out to you. To help you decide which of these extravagant Rolls-Royce luxury cars you should be behind the wheel of, here's an in-depth look at the differences in each.
| | | |
| --- | --- | --- |
| | Rolls-Royce Ghost | Rolls-Royce Phantom |
| Standard Engine | 6.6-liter V12 | 6.8-liter V12 |
| Maximum Available Power | 605 pounds-feet of torque | 664 pounds-feet of torque |
| Length (Base/Extended Wheelbase) | 212.6 inches/219.3 inches | 227.2 inches/235.8 inches |
Rolls-Royce Ghost vs. Rolls-Royce Phantom: Exterior Design
There's something amazing about what happens when you drive through New York or New Jersey in a new Rolls-Royce that makes it worth every penny. Every Middlesex County area driver will be staring at you no matter if you're driving the new Rolls-Royce Ghost or Rolls-Royce Phantom. The Rolls-Royce Ghost is slightly slimmer than the take-charge Rolls-Royce Phantom, while the Rolls-Royce Phantom allows for many more color options and two-tone details.
2020 Ghost Interior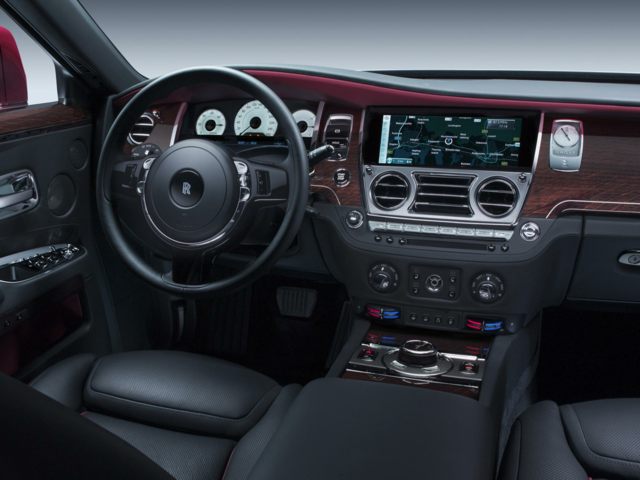 2020 Phantom Interior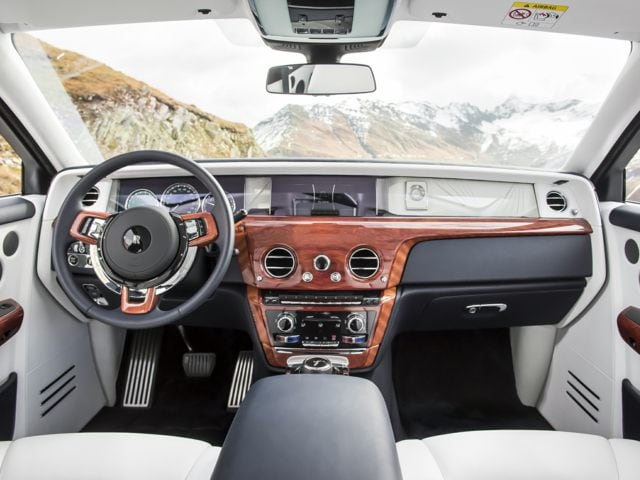 Rolls-Royce Ghost vs. Rolls-Royce Phantom: Interior Features
When it comes to interior space and comfort, the Rolls-Royce Phantom has more room to spread out as it's the larger of the two. You can also purchase both in the Extended option, which adds more length and a larger back seat. Being a part of the Rolls-Royce brand, each luxury car is brimming with lavish materials, premium technology, and many amenities to make your drive through Morris County or beyond as relaxing and safe as possible.
Ghost vs. Phantom: Performance
While the interior of each Rolls-Royce luxury car is filled with amenities and high-end materials, what's under the hood is just as impressive. Both models contain excellent powertrains that will have your adrenaline pumping in no time.
Rolls-Royce Ghost - 6.6-liter V12 engine that produces up to 563-horsepower and 605 pounds-feet of torque
Rolls-Royce Phantom - 6.8-liter V12 engine that produces up to 563-horsepower and 664 pounds-feet of torque
For more power, our Bergen County drivers will want to check out the Rolls-Royce Black Badge Ghost that can produce up to 603-horsepower of driving capabilities.
Ghost vs. Phantom: Price
Being the smaller of the two, the Rolls-Royce Ghost is the less expensive option, even in the extended version. There are many trim levels and configurations from which our NJ drivers can choose and we recommend taking a closer look to see which one fits your preferences and price range best.
Contact Rolls-Royce Motor Cars Paramus, With Any Questions
Whether you have an idea of which new Rolls-Royce car you'd prefer or you're still trying to decide, don't hesitate to contact our Rolls-Royce consultants. We're here to assist you in any way we can and look forward to offering you a test drive at your next convenience.